New Website - Spotlight on Flossie & Twts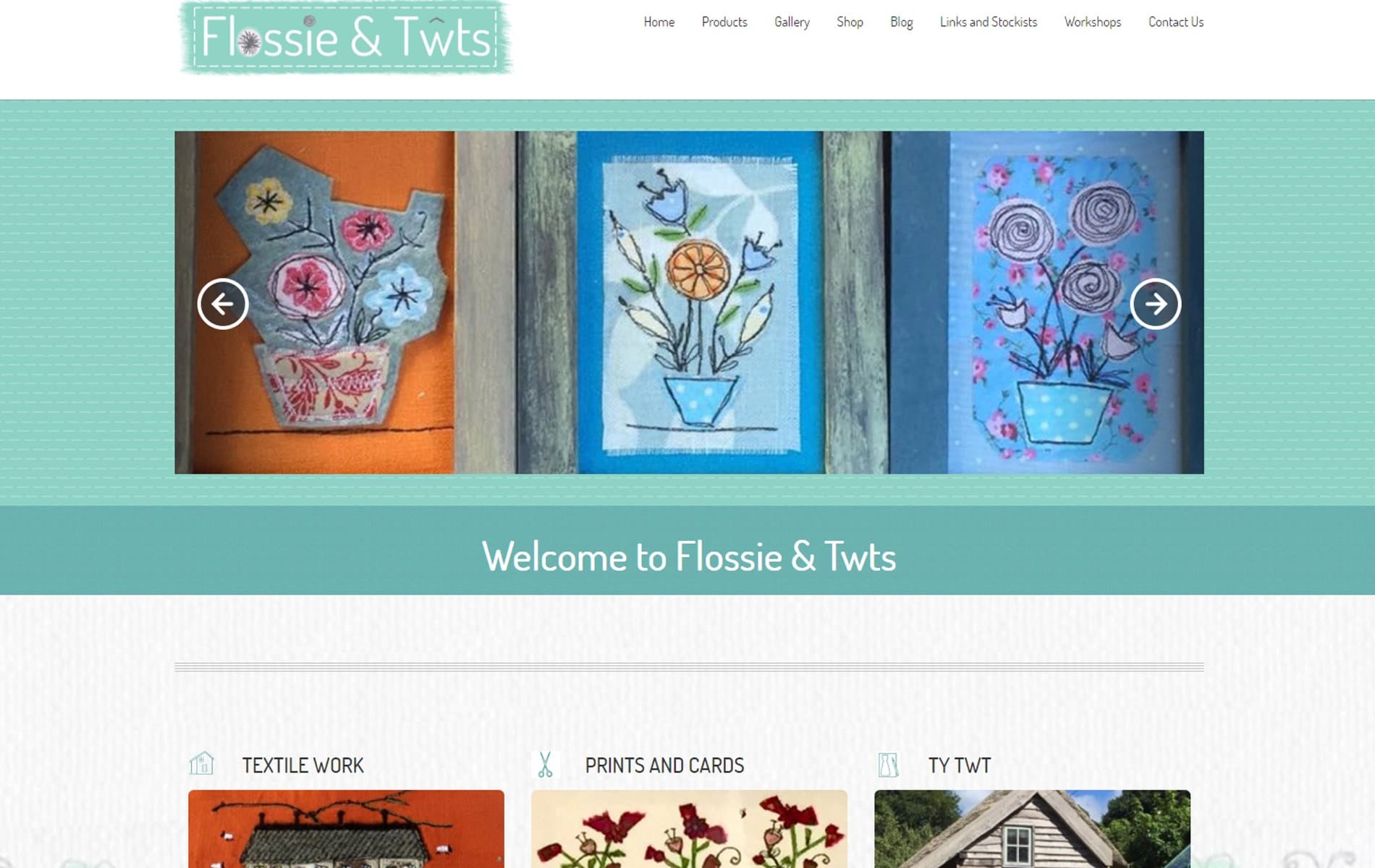 Working closely with Flossie & Twts, we have created a new logo and a modern, responsive website with several textural elements to reflect their work.
The logo was designed to look sewn on, and following the brief we created a website of soft blues and greens with a feminine, friendly and rustic feel.
We have incorporated different elements of stitching throughout the site such as patterns and spools, along with several colourful photographs of Flossie & Twts' work to showcase their talents, with a few items for sale in an online shop.
It was also important to the client that the site feels personal, and a blog has been included as a line of contact between Flossie & Twts and their customers.
It has been a pleasure to work with the customer on this website. We're happy that Flossie & Twts are pleased with the work we have done, and look forward to continue working with them in the future.